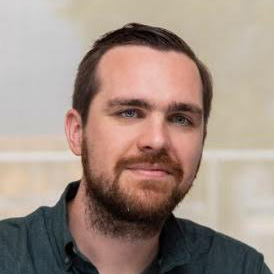 David, located in Vancouver, Canada, is a Fellow of the John William Wevers Institute for Septuagint Studies at Trinity Western University and adjunct faculty member with more that 15 years of multicultural teaching and ministry experience. As a past member of Trinity Western University's Dead Sea Scrolls Institute, he has worked on software development projects for Bible study programs such as Accordance and Logos Bible Software, and has collaborated with the Museum of the Bible's Scholar's Initiative to digitize and transcribe manuscripts.
David is a serial entrepreneur and true polyglot whose life-passion is leveraging emerging technologies to empower anyone to learn or teach their culture's languages and share its stories, wisdom, and knowledge. Accordingly, he can speak and read with proficiency many languages ancient and modern, including Latin, Ancient and Modern Greek, Ancient, Rabbinic, and Modern Hebrew, Aramaic, Syriac, Spanish, and German.
More recently after carrying out studies and product development at Vancouver's Centre for Digital Media, David became CEO of Immersio Learning Inc. Immersio is a tech venture from the University of British Columbia's Hatch accelerator program whose mission is to enable the language of every endangered culture to be brought back to life and easily accessible so that its knowledge and wisdom can always be learned and shared through its digital solution.
As a licensed Financial Planner, David is also an active leader and organizer to support impact-driven movements like the Vancouver city group of Effective Altruism, which is a worldwide project that seeks to answer the question of how we can use our resources to help others the most.
As a married father of 3 children, he spends his free time kayaking and getting outside (rain or shine) in beautiful BC, and for the indoors he is a VR gaming enthusiast and early adopter. Something most people don't know about him and his interest in material culture is that he wrote the spells and composed other artifacts for the TV show Supernatural in collaboration with its studio's local actors and artist.