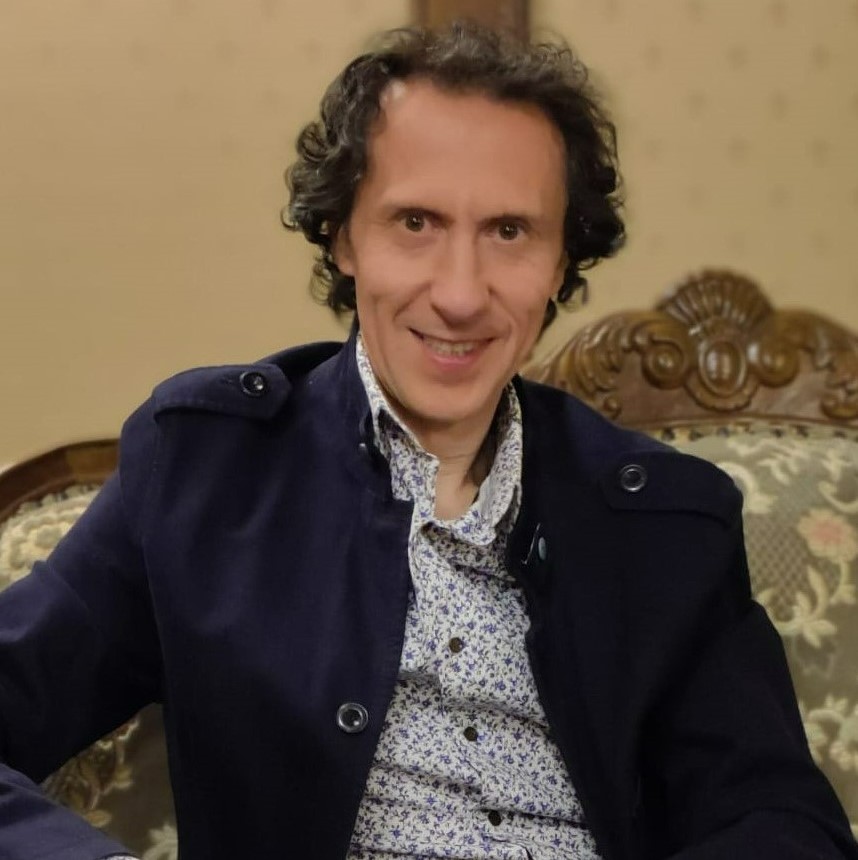 Laurențiu Ganea studied Music Theory and Composition at the National University of Music in Bucharest, Romania. He is a member of the Symphonic Department at the Composers Union of Romania and holds a Master of Arts in Anthropology of Sacred Space from the University of Architecture, and a Post-Graduate Certificate in Conservation of Cultural Heritage.
Laurențiu's most ambitious project was to set the entire text of Song of Songs in Hebrew to music by using instruments mentioned in the Bible (and those that are very similar to it). The composition with three wind instruments (flute, clarinet, and bassoon), a harp, and a group of three percussionists, a tenor, and a soprano, was envisioned in 2009 and completed in 2021. It combines the sound of traditional synagogue chant with the elements of regional folklore. The Song of Songs (Shir Ha-Shirim) premiered on 23rd August 2021 at The Sibiu International Theatre Festival. Since it has been performed in London and in Bucharest with great success.
Laurențiu enjoys creating sacred music and looks forward to making his artistic contribution to ART in Interfaith Contexts. His compositions have been performed at international festivals in Austria, Bulgaria, Czech Republic, Romania, and United Kingdom.