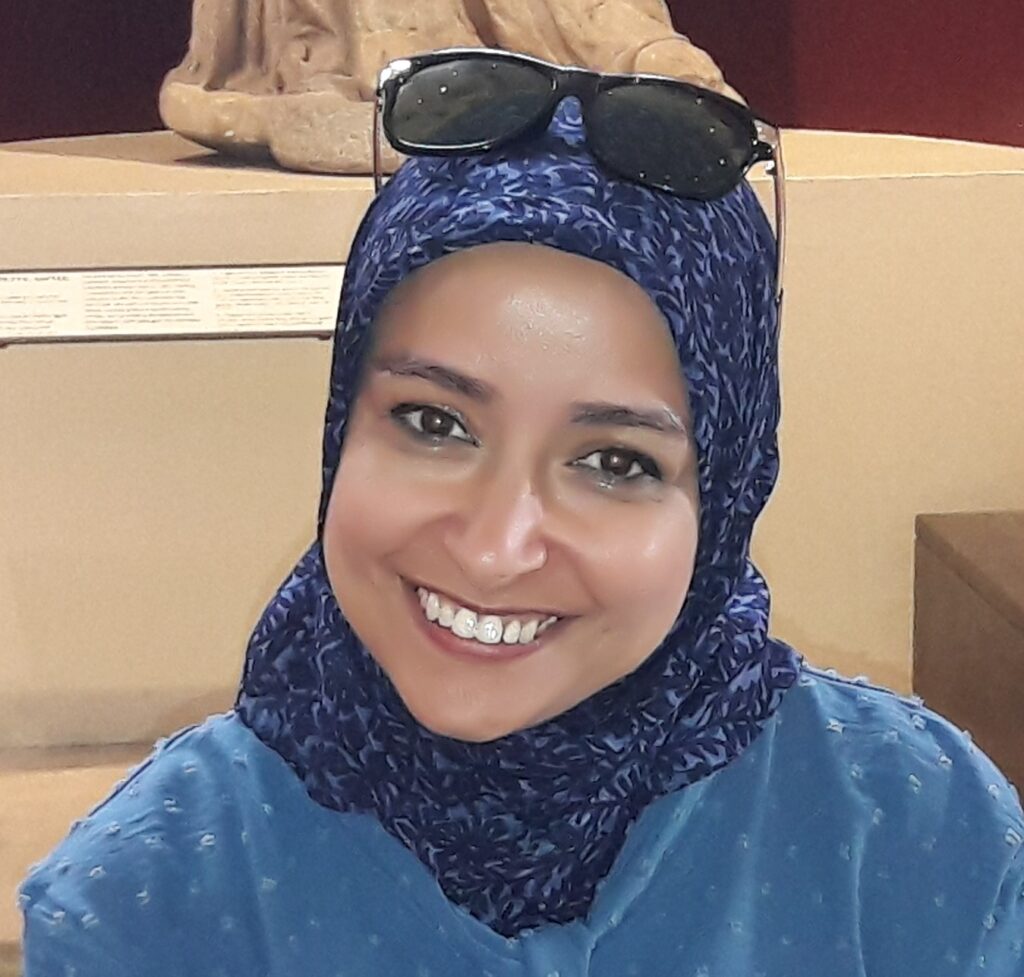 Dr Amina Boukail is an Associate Professor of Comparative Literature in the Department of Arabic Language and Literature at the University of Jijel, Algeria. She received her Doctorate in Comparative Literature from the University of Annaba in 2016 on the topic of Arabic Elements in Hebrew Maqamat (Alharizi).
Amina studies how the Jewish intellectuals adopted and adapted at the same time, Arabic culture in the Iberian Peninsula. Her current research interests include: Arabic Medieval literature; Cultural Contacts in Medieval Iberia; Cultural Minorities in the Arab world; Hebrew Cultures in North Africa; Sephardic Literature and Judeo-Arabic Heritage in Algeria; Muslim-Jewish Relationship in Algeria; Colonialism and Literature.
Most recently, Amina's research focused on the Sephardic Culture in Algeria after the expulsion of Jews from Spain 1492. She studies the 16th and the 17the century literary texts, both religious and secular. Through these texts, Amina plans to explore the Sephardic culture resisted and influenced new contexts. Her aim is to document the manifestations of Jewish identity in these texts.
In her studies, Amina approaches Sacred Literature as a space embodying the identity of the writer and presenting his/her relationship transparently and honestly with the Other.
Amina believes that Literature can be a symbiotic coexistence between different peoples in different periods, as it is in the Iberian Peninsula, and she is interested to explore this idea with the Sacred Literature in Interfaith Contexts Reading Group.
PUBLICATIONS:
The Arabic influence on Hebrew maqamat, Edition Safahat, Damascus, 2018. (in Arabic)
The reception of Maqamat in the Universal Literatures, Edition Hiwar, Damascus, (In Arabic)
The Representation of the Other in Hebrew Andalusian literature. Edition Hiwar, Damascus, 2022. (in Arabic)
Articles:
The Sufi Symbolism in Spanish Modern Poetry –Federico Lorca, Review Semat, University Bahrain, n2, 2015. (in Arabic)
The Image of Orient in tragedy "Bajazet" de Racine, Review, Rouaa, University Souk Ahras, N1-2, 2015. (in French)
The Approach to Aljamiado Literature, Review Afaaq, AUA, December 2016, n96. (in Arabic)
The Arabic reference of Hebrew medieval critic, Review of Patrimonies, University of Mostaganem, n17, 2017. (in Arabic)
CONFERENCE PAPERS:
"La influencia del Maqamat en la literatura del Ándalus", Congreso la herencia del-Ándalus Iberia-Persia, Noviembre, Universidad Sevilla, España.
The Representation of the Black Slave in medieval Arab culture (A Critical Approach), Online conference on Freedom, Imprisonment, and Slavery Symposium, November, 2020. Organizer and chair of the Seventeenth international symposium at the University of Arizona: Albrecht Classen.
'The Representation of Mobility in Medieval Arabic Travel Literature', Gender and Medieval Studies Conference Gender and Mobility, January, 2021, University of Surrey, England.
Translation ‒ Culture ‒ Alterity in Medieval Iberia: The Case of Kalila wa Dimna in Hebrew and Castilian, Conference (Mis)Communication, Community, and Translation in the Middle Ages and Early Modern Time, May 2021, University of Arizona.
Medieval Algerian writing in Algerian University (situation and Perspectives), 56 International congresses medieval studies, May, 2021, Western Michigan University.
Iberian Studies in North Africa: Situation and Perspective, Leeds international medieval congress, July, 2021, University of Leeds.
The Evil Woman in Medieval Iberian Narrative (Comparative approach), the Congress of Resilience, Persistence, and Agency Gender and Medieval Studies Conference 2021. The American University of Paris, France.