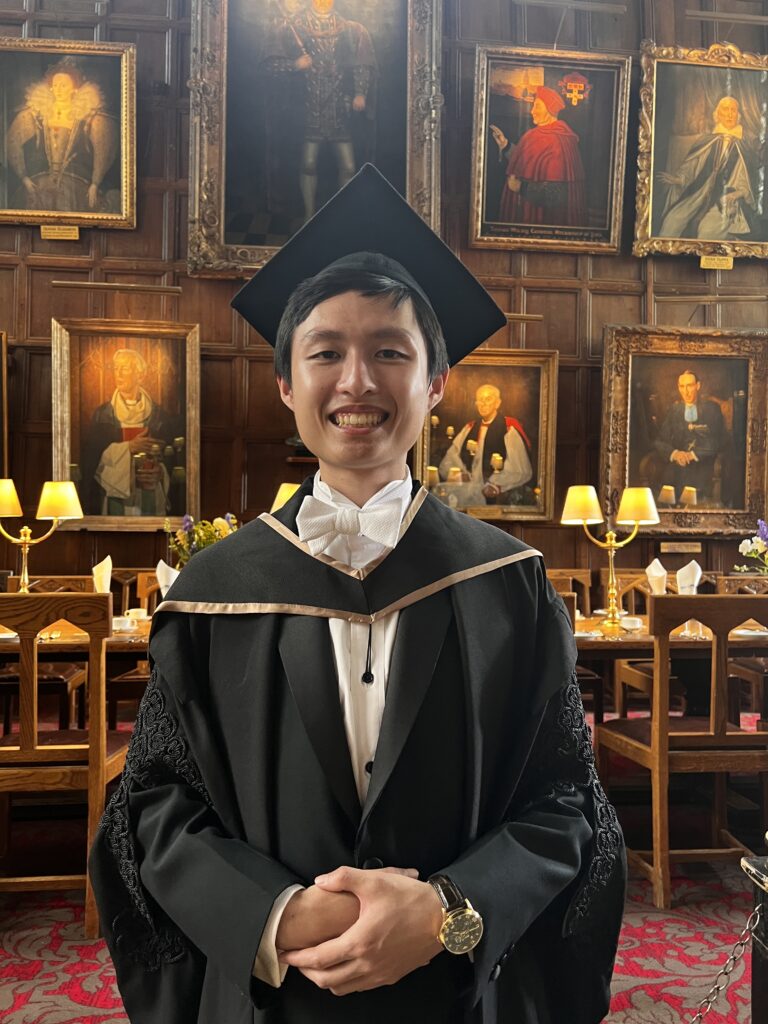 Renzo graduated from the University of Oxford with Masters in Science, specializing in both Astrophysics, as well as Quantum Information Processing and Laser Science. Currently, he is working with the VISTA Extension to Auxiliary Surveys (VEXAS) group on modelling candidates of gravitational lenses found in the extreme southern region of the Dark Energy Survey.
In addition to his academic pursuits, Renzo co-founded the Oxford Society of Metaphysics, with a mission to make metaphysics more accessible to the public through talks and reading groups. He firmly believes that interdisciplinary learning is essential for any true philosopher which is why he also has a keen interest in learning theology and philosophy.
Outside of his academic work, Renzo enjoys learning new languages (currently Latin and French), playing the violin, practising calligraphy, and kendo (Japanese sword fighting). He also loves using his skills in web-design and video-editing to assist individuals and organizations.