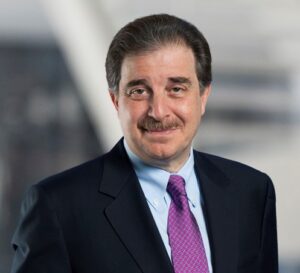 Rubén Kraiem, a lawyer by training, is an Honorary Trustee of the Natural Resources Defense Council (NRDC), a Director and Vice-Chair of Blacksmith Institute / Pure Earth, a Trustee of the Cary Institute for Ecosystem Studies, a director of the Coalition for Rainforest Nations Secretariat, pro-bono counsel to The Nature Conservancy and a member of the advisory board of the Institute for Policy Integrity. He is also the former Vice-Chair of the Board of Resources for the Future, a leading think tank in the field of environmental economics, and a member of the Council on Foreign Relations.
Mr. Kraiem completed his undergraduate degree in philosophy at Yale University and his law degree at the Harvard Law School. He has been a Distinguished Scholar in Residence at the New York University Law School, has co-taught courses at Fordham Law School and Columbia Business School and has guest-lectured at Stanford Law School, Cardozo Law School, and the Georgetown Law Center, among other institutions. Most recently, Mr. Kraiem was a partner at the Covington & Burling law firm in the United States, where he now serves as Senior Counsel.
Mr. Kraiem is the author of book chapters on climate change law and policy, and articles on contract law and business practice, among other topics. He is currently enrolled in the M.A. program in Jewish Studies at the Gordon Kekst Graduate School of the Jewish Theological Seminary of America, where his academic interests are in religious environmental ethics and in wisdom and lament literature.