Date: 9th November 2021.
Time: 19:30-20:30 GMT | 20:30-21:30 CEST | 11:30-12:30 PDT | 14:30-15:30 EST | 21:30-22:30 IST
Welcome Address: Ghanem Nuseibeh, the Oxford Interfaith Forum.
Chair: Dr. Georgina Jardim, Senior Fellow, the Centre for Muslim-Christian Studies, Oxford, UK.
Speakers:
Dr. Benjamin Sax, Jewish Scholar, the Institute for Islamic, Christian, and Jewish Studies, Baltimore, MD, USA.
Revd Dr. John Goldingay, Oxford, UK.
Followed by a Q&A session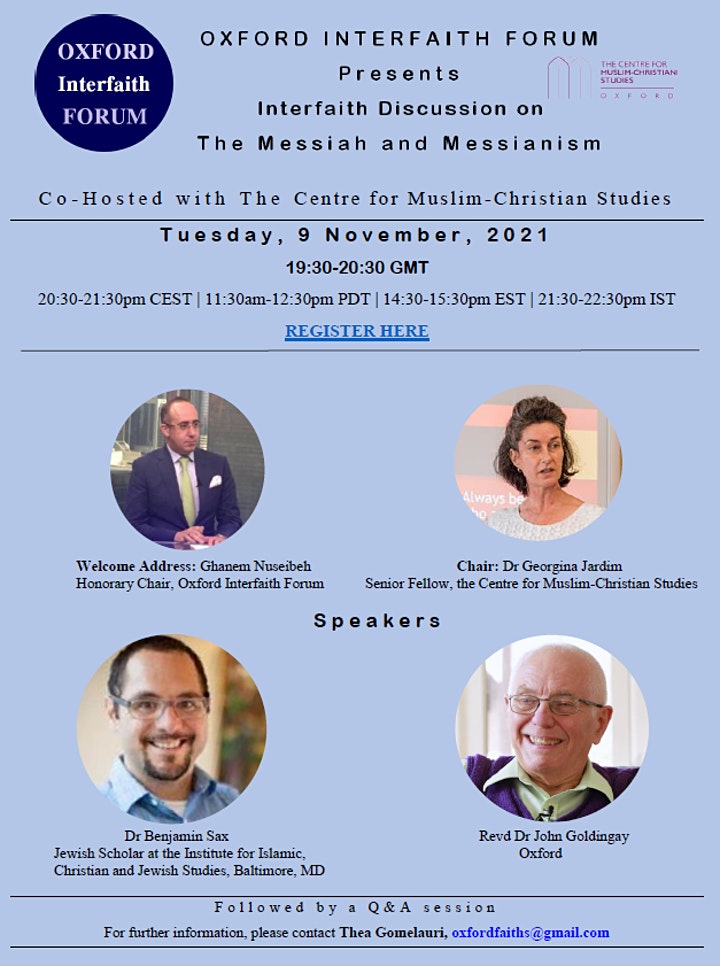 Watch a recording of this event here
Resources: