Bishop of Dudley
Joint President of the Christian Muslim Forum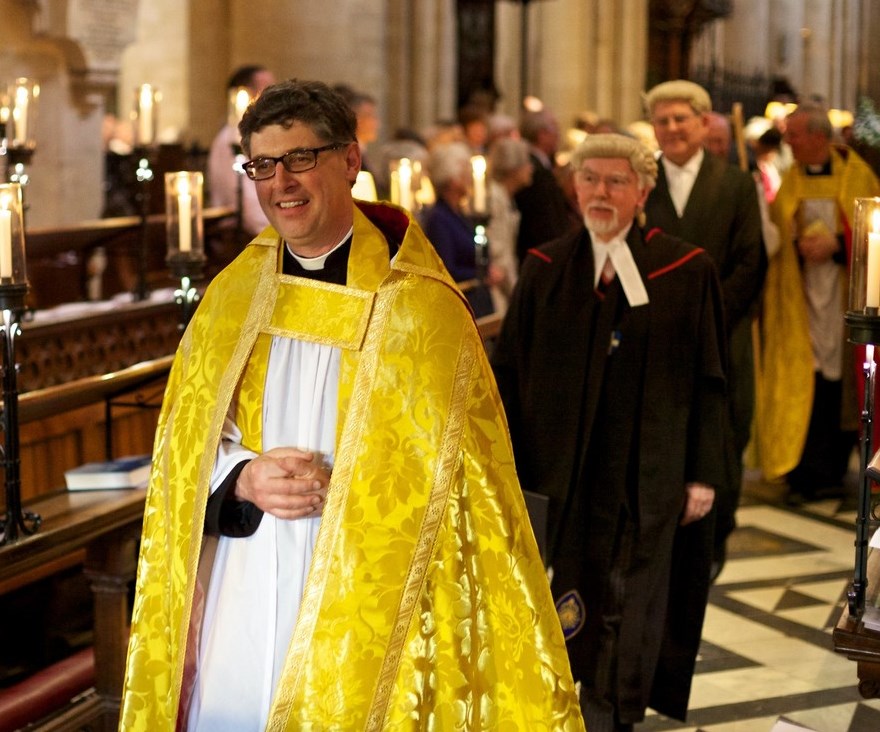 Martin was born in Liverpool and grew up in a Christian family in Nottingham. He first felt called to be ordained at his confirmation aged 12, and studied theology at Cambridge and for the priesthood at Cuddesdon, before being ordained in Durham.
For twelve years, Martin served as vicar of Holy Trinity, Stratford-upon-Avon, where he enjoyed being chaplain to the Royal Shakespeare Company and helped to raise several million pounds to keep a roof over Shakespeare's grave.
In 2013 Martin became Interfaith Advisor and Archdeacon of Oxford, and in 2020 was ordained Bishop of Dudley in the West Midlands. Committed to a diverse and inclusive church, he has enabled to develop in Oxford a BAME clergy network always seeking to 'bring people to God, and God to people' and to share life with people of whatever faith.
His interest in other faiths was sparked by an early visit to a Hindu temple in Loughborough and through conversations with a Jewish friend at school. He studied Theology and Religious Studies at Cambridge University in the late 1980's where he formed the Cambridge Study Group for Hindu Christian Dialogue, an interest he later took up again in Oxford in the 2010s. Martin studied Islam through the Oxford Centre for Islamic Studies. He is Joint President of the Christian Muslim Forum in the UK and is delighted to serve as a Patron of the Oxford Interfaith Forum.
Martin says: 'The Oxford Interfaith Forum developed in the time of the Covid-19 lockdowns when people could only connect online. This necessity has become its unique selling point as it brings together a diverse and growing group of academics, faith practitioners, and a wider public from around the globe. I was delighted and honoured to become one of its Founding Patrons.'