12 December
We are honoured to welcome Dr Chana Shacham-Rosby, Ben Burion University, Israel, to lead a session of the International Interfaith Reading Group on Eschatology in Interfaith Contexts.
Here are the details of this fascinating event.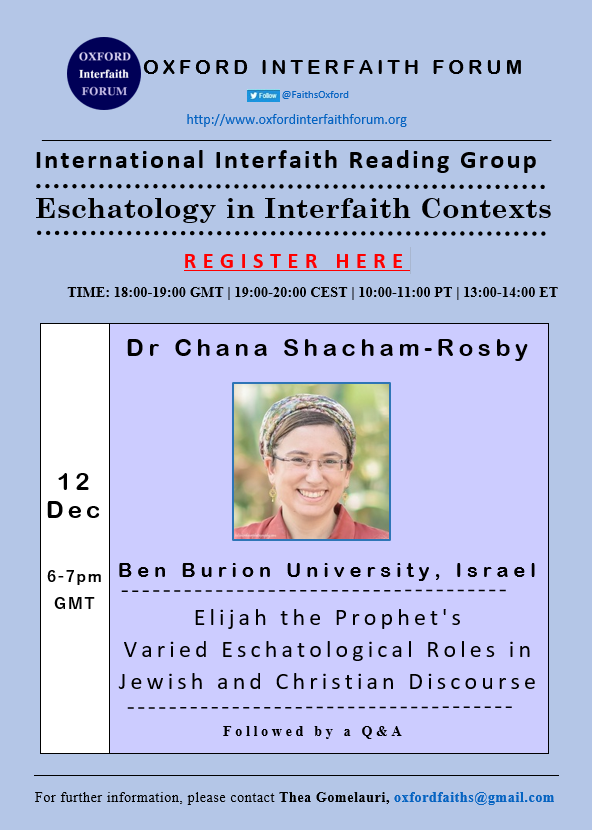 Topic: Elijah the Prophet's Varied Eschatological Roles in Jewish and Christian Discourse
Speaker: Dr Chana Shacham-Rosby, Ben Gurion University, Israel.
Date: 12 December, 2022
Time: 18:00-19:00 GMT | 19:00-20:00 CEST | 10:00-11:00 PT | 12:00-13:00 CT | 13:00-14:00 ET
Venue: Online
After registering, you will receive a Zoom email containing information about joining the meeting.
If you do not see the Zoom email in your inbox, please, check your SPAM or JUNK folder.
If you would like to join the Eschatology in Interfaith Contexts Reading Group, please sign up here.
Related Session