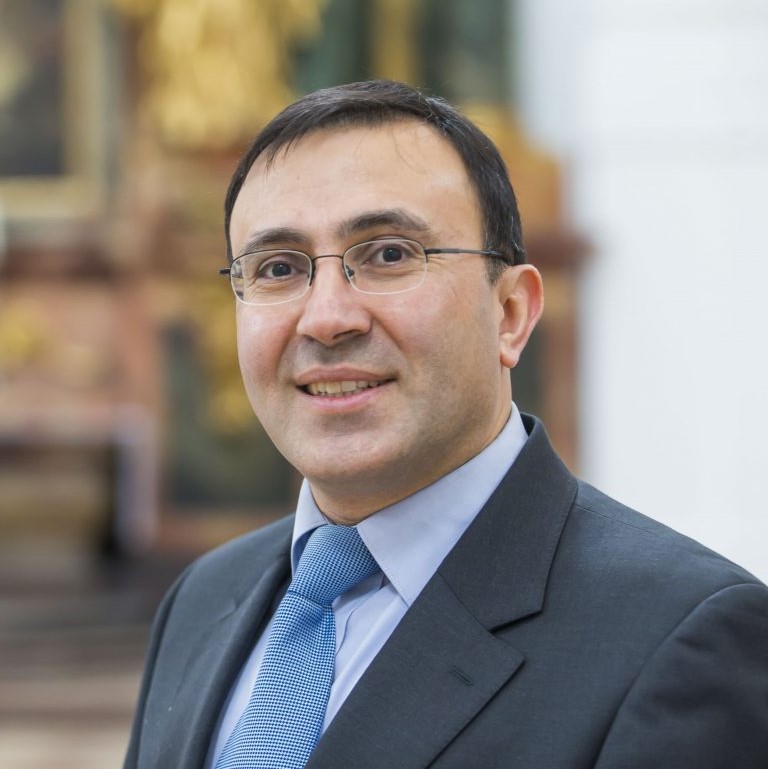 Professor Aho Shemunkasho is the Director of the MA in Syriac Theology in Paris-Lodron University of Salzburg, Austria. He is a Syriac native speaker from Turabdin, and studied in Paderborn and the University of Oxford under the supervision of Professor Sebastian Brock. He introduced Syriac-Orthodox religious education to state schools in North-Rhine Westphalia, Germany, initiated an MA in Syriac Theology and built up a student house, Beth Suryoye, for Syriac theological formation in Salzburg, Austria. In 2020, he was inaugurated Professor in History and Theology of Syrian Orthodox Theology.

Professor Shemunkasho is involved in ecumenical and inter-religious dialogue at the regional, national and international levels, such as being a consultant for Pro Oriente, a Catholic foundation working with the orthodox and oriental churches. He has represented the Syriac Church at the World Council of Churches, and taken part in the Global Christian Forum, the Levant Gathering in Lebanon and the Lausanne Orthodox Initiative.
Professor Shemunkasho edited and translated the four mimre of John of Dara On the Resurrection of Human Bodies.