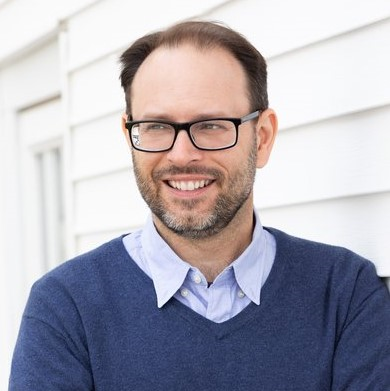 Professor Delvyn Case is an American musician, scholar, writer, speaker, and educator whose work explores the use of music as a resource for interfaith dialogue, ecumenism, and spiritual formation.
As a composer, his music has been performed by over 80 orchestras across the world as well as by numerous Grammy-winning artists. The recipient of numerous international composition awards, he was recently named Distinguished Composer of the Year by the Music Teachers National Association for his sacred concert work Psalms of Ascent.
His catalog includes several works that were presented in contexts designed to foster inter-religious dialogue. This includes his 2009 opera The Prioress's Tale, which toured New England for three years as part of a unique initiative fostering conversations about anti-Semitism, and garnered a feature article in the Boston Globe. Most recently, his 2021 cantata The Binding of Isaac According to the Elohist, inspired by the scholarship of Tzemah Yoreh, was produced by the Studio for Art, Faith, and History and was featured on the "Unorthodox" podcast from Tablet Magazine. In 2020 he was commissioned by Interfaith Youth Core to compose Psalm 150, a solo work for Boston Symphony Orchestra flautist Elizabeth Ostling Klein, as part of Hebrew College's "PsalmSeason" project.
Delvyn Case is the founder of Deus Ex Musica, an international organization that promotes the creation, performance, and use of contemporary sacred music as a resource for conversations about faith. He recently served as Executive Producer and Producer for Deus Ex Musica Records' album "Search Me, O God", featuring new psalm-inspired works by Jewish and Christian composers.
He has curated and moderated interfaith and intrafaith music-based discussion events in collaboration with dozens of institutions in the US and UK, including the parish of St. Martin in the Fields (London), the Yale Institute for Sacred Music, the Kirby Laing Centre for Public Theology in Cambridge (UK), Boston College, the national conference of the United Church of Christ (USA), the national conference of the American Academy of Religion, Eden Seminary (USA), and Trinity Western University (Canada.)
Dr. Case has written on the intersections of music and faith for publications including The Christian Century, Sojourners, Books & Culture, and The Biblical Mind, and has published a range of works in theology and religious studies. He also writes the column "Alleluia! Music and the Christian Life" for Patheos.com.
Delvyn Case earned a Ph.D. in Musical Composition from the University of Pennsylvania and a B.A summa cum laude from Yale. He is currently Professor of Music at historic Wheaton College, a secular undergraduate institution in Massachusetts, where he conducts the Great Woods Symphony Orchestra.