13 September
We are deeply honoured to welcome a very distinguished panel of interfaith experts to explore the theme of inspiration in various religions contexts.
Here are the details of this fascinating event.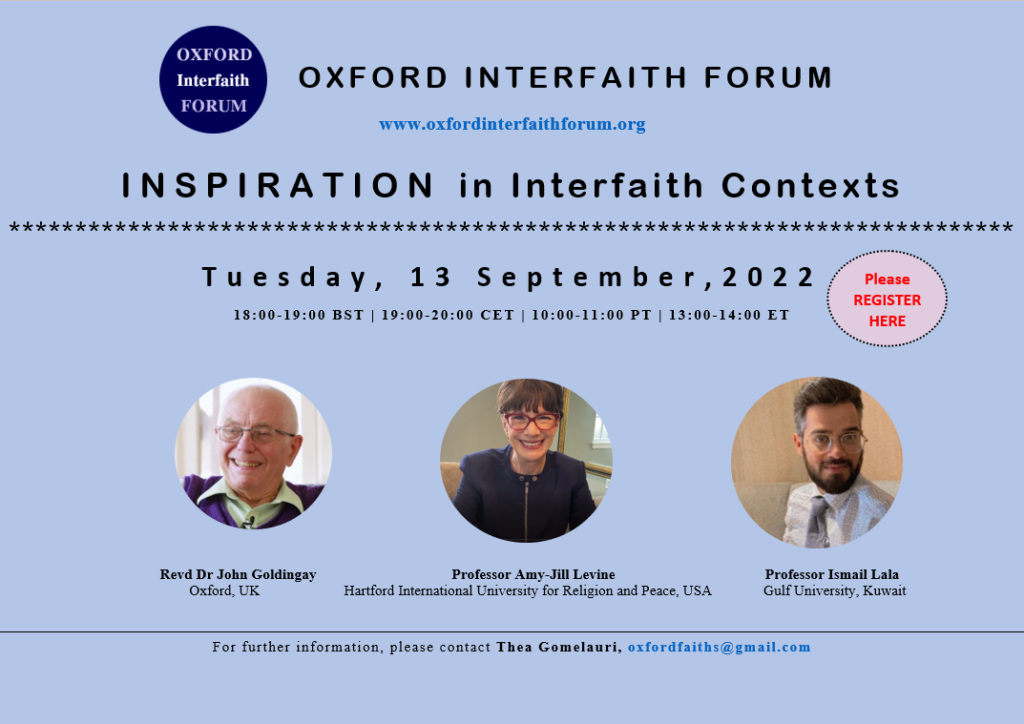 Topic: Inspiration in Interfaith Contexts
Keynote Speakers:
Professor Amy-Jill Levine, Rabbi Stanley M. Kessler Distinguished Professor of New Testament and Jewish Studies, Hartford International University for Religion and Peace, USA.
Professor Ismail Lala, Gulf University, Kuwait.
Chair: Revd Dr John Goldingay, Oxford, UK.
Time: 18:00-19:00 BST | 19:00-20:00 CEST | 10:00-11:00 PT | 12:00-13:00 CT | 13:00-14:00 ET
Venue: Online
After registering, you will receive the Zoom email containing information about joining the meeting.
If you do not see the zoom email in your inbox, please, check your SPAM/JUNK folder.
If you missed this session, a recording is available below: