20 January, 2022
We are deeply honoured to welcome Revd Dr Robert Kitchen to lead a session of the International Interfaith Reading Group on Eastern Christianity in Interfaith Contexts.
Here are the details of this fascinating session.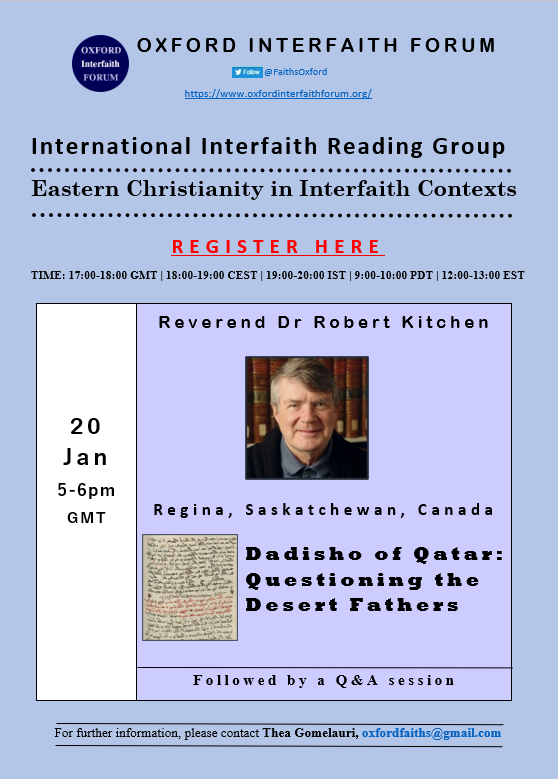 Topic: Dadisho of Qatar: Questioning the Desert Fathers
Speaker: Revd Dr Robert Kitchen, Regina, Saskatchewan, CANADA.
Chair: Professor Sebastian Brock FBA, University of Oxford, UK.
Date: 20 January, 2022
Time: 17:00-18:00 GMT | 9:00-10:00 PST | 12:00-13:00 EST
Venue: online
The recording of this session is available below:
Related Sessions
Recordings of Past Sessions