9 December, 2021
We are deeply honoured to welcome Professor Tamara Grdzelidze, Associate Professor of Religious Studies at Ilia State University, Tbilisi, Georgia, to lead a session of the International Interfaith Reading Group on Eastern Christianity in Interfaith Contexts.
Here are the details of this fascinating session.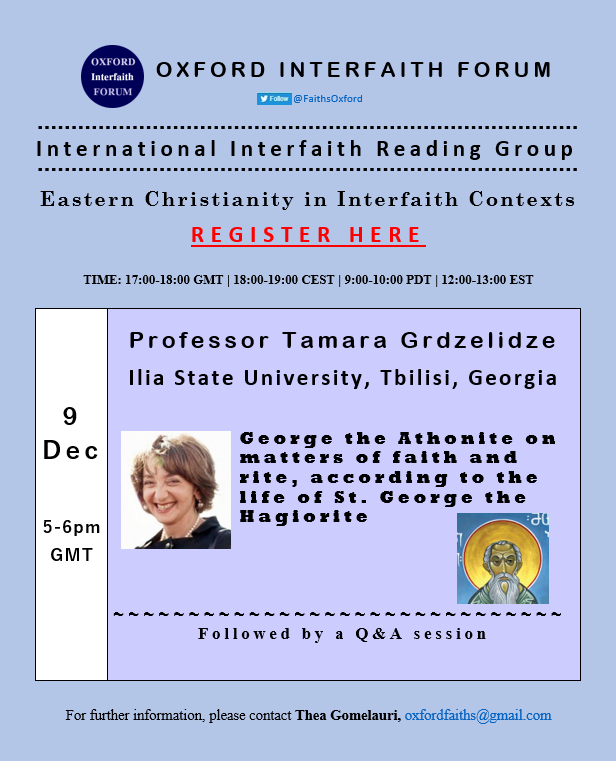 Topic: George the Athonite (d.1065) on Matters of Faith and Rite, according to The Life of St. George the Hagiorite (11th. c.).
Speaker: Professor Tamara Grdzelidze, Associate Professor of Religious Studies at Ilia State University, Tbilisi, Georgia
Chair: Professor Sebastian Brock FBA, University of Oxford, UK
Date: 9 December, 2021
The Recording of this session is available below:
Related Sessions
Recordings of Past Sessions