7 April 2022
We are honored to welcome Professor Emmanouela Grypeou, Stockholm University, to lead the International Interfaith Reading Group's session on Eschatology in Interfaith Contexts.
Here are the details of this fascinating event.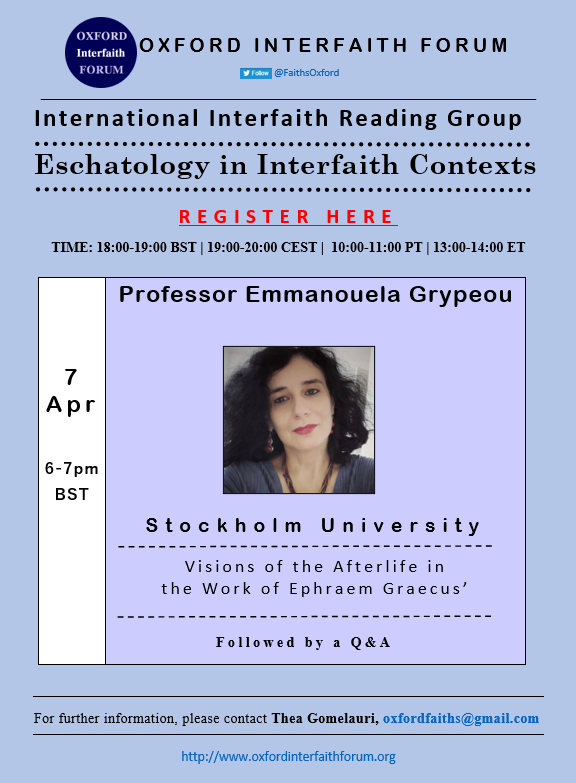 Topic: Visions of the Afterlife in the Work of Ephraem Graecus
Date: Thursday, 7th April, 2022
Time: 18:00-19:00 BST | 19:00-20:00 CEST | 10:00-11:00 PT | 12:00-13:00 CT | 13:00-14:00 ET
Speaker: Professor Emmanouela Grypeou, Department of History of Religions, Stockholm University, Sweden
Chair: Rabbi Joshua Stanton, Senior Fellow at The National Jewish Center for Learning and Leadership, NY, USA
Venue: Online
Please register here for this meeting
A video recording is available below:
If you would like to join the Eschatology in Interfaith Contexts Reading Group, please sign up here.
Related Sessions