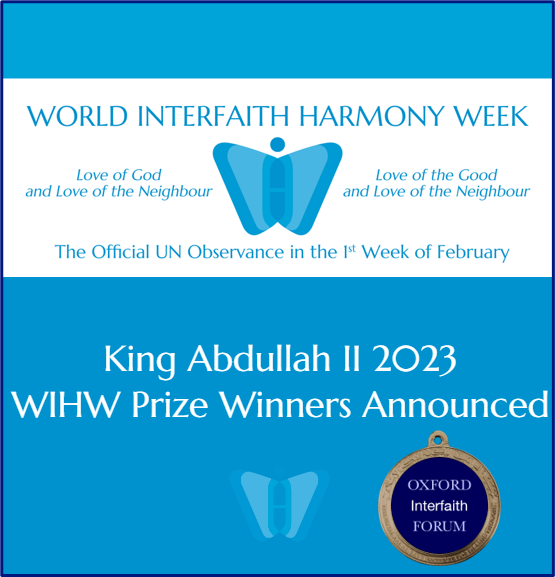 The Oxford Interfaith Forum is pleased to be the winner of the World Interfaith Harmony Week (WIHW) Prize 2023 initiated by H.M King Abdullah II ibn Al-Hussein of Jordan and HRH Prince Ghazi bin Muhammad of Jordan.
Professor Gary Rendsburg, Distinguished Professor of Jewish Studies, and Blanche and Irving Laurie Chair in Jewish History at Rutgers University, and Patron of the Oxford Interfaith Forum, addresses HM King Abdullah II and HRH Prince Ghazi with the message of gratitude for awarding the Oxford Interfaith Forum with the World Interfaith Harmony Week Prize 2023.
In honour of this unique opportunity to promote Peace and Religious Literacy between all peoples, we organised the following events.
WIHW events in 2023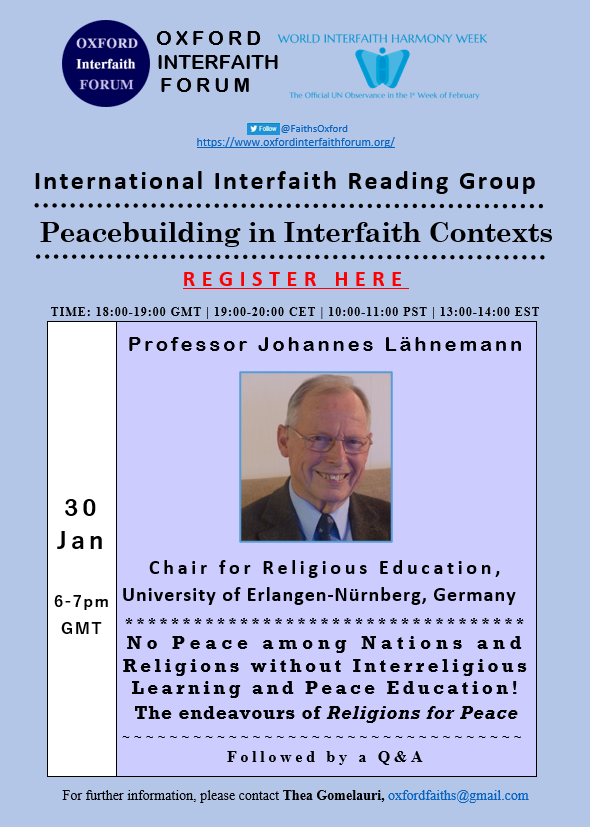 WIHW events in 2022